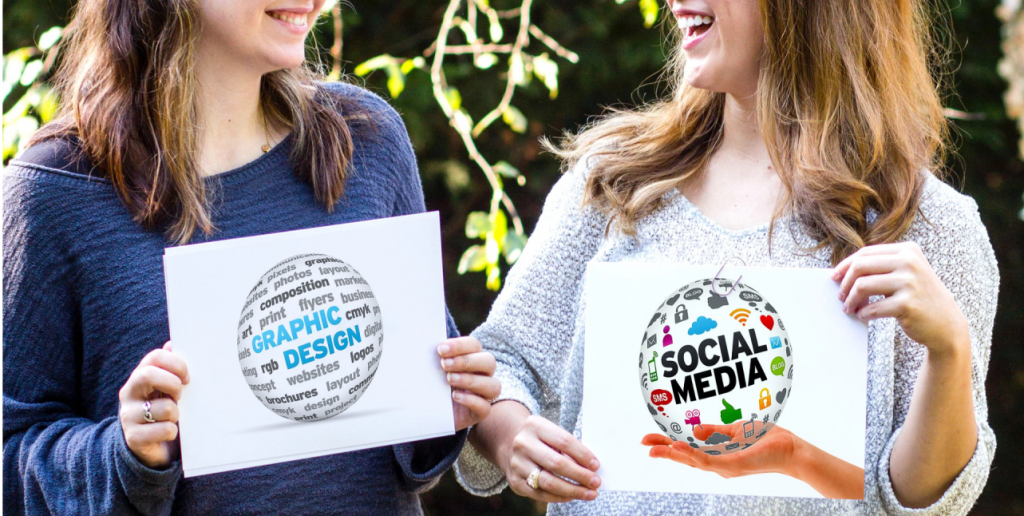 Welcome to Social Media and Design Corp!
Welcome! Thank you for visiting Social Media and Design Corp. We are a Pretoria-based supplier of promotional merchandise branded with your company logo. With over 10,000 useful promotional products and branded clothing garments available, all of which can be personalized with your custom business logo and company contact details. We are here to drive awareness to your brand and help advertise and promote your business at your next company event.
With our offices and production facilities based in Pretoria, Gauteng our dedicated branded promotional products and personalized uniform account managers are on hand from Monday through to Friday to offer advice. We will help, and offer support on our wide selection of useful and creative personalized merchandise and corporate business gifts to make the organizing of your company branded merchandise as easy and hassle-free as possible. This stems from our strong commitment to achieving outstanding quality in all that we do as a supplier, from supplying quality promotional products at unrivaled prices all the way through to our high-quality printing and design services.
Offering a total promotional branding solution: we are extremely proud to offer valued clients a total branding solution delivering tangible branded business gifts from personalized pen to globally managed corporate merchandise schemes, storage and distribution programs, custom merchandise design and sourcing, along with a bank of over 10,000 stock promotional products to suit all budgets and briefs. Being able to offer a full range of creative product branding processes allows us to create some truly stunning personalized merchandise for some of the world's leading organizations and that is something that we are truly very proud of here at Social Media and Design Corp.
From full-colour digital printing to uniform embroidery, notebook debossing, screen printing, foil blocking, direct to garment printing, pad printing products, and more, one thing is for sure, when you partner with the team here at Social Media and Design Corp we can offer a total branding solution for you and your business.
---
What our customers have to say?
Social Media and Design Corp prides itself when it comes to customer services. The below comments and recommendations are not paid for and are from genuine clients.
Great customer service! On time, professional and helpful no matter what you might need. Clear communication. Offers good opinions and options to help with your decision making. All our products received are of great quality and design. Would definitely recommend Debbie and her friendly quick service. Ordered uniforms (ladies & men) advertising posters & stands. Carbon copy booklets. Jerseys, beanies & scarves. Heavy duty uniforms. Whatever your idea or need Debbie is able to assist you. 👍🏻👍🏻

Chrystal Urzi


10 October 2021

All their products. They make sure that the products is on time and they are always friendly and eager to help.

Monique Smith


07 October 2021

Where do I start? Debbie did amazing work, from waterbottles, menu designs, conference proceedings, and banners. she made sure that she met our society's needs, assisted our sponsors with their printing needs and put extra hours in to make sure we met our deadlines. She managed to get unbeatable prices for quality products. Part of our conference's success was the effort she put into providing a professional service! I have full confidence in her and I will never use anyone else.

Christelle Pauw-Truter


06 October 2021

always a pleasure to work with Debbie. quick and helpfull and ontime delivery. top class service everytime. thank you Debbie

Talita M Venter


06 October 2021

From the get go the service and assistance has been superb. Got the quote immediately and Debbie was very patient when we changed the quote a few times. We had a deadline on the order and Debbie made sure we got our order on time, and we LOVE the product. I will definately recommend them

Mariska Zeelie


06 October 2021

I would just like to say Thank You to Debbie for her amazing and friendly service. She went above and beyond to help us. And her prices are awesome. Thank You once again.

Rechelle Conradie


28 May 2020

Debbie is simply amazing in all that she does for her customers. Contact her and let her show you how. 😀

Bruce Berger


19 April 2020

Debbie is awesome, always willing to help and go the extra mile💓

Lizel Van Der Westhuizen


11 December 2019

Amazing prices with great client service!! Thanks Debbie

Elmarie Louw


26 June 2019

Great quality business cards received with free gift (card holder). Would recommend Debbie anytime!

Robyn Zaaiman


08 June 2019

Debbie is just the best. Often one hears or read that a person goes the extra mile for clients ... Well, this rings true to Debbie. If Debbie says she will get something for you, assisting you to get the best, well, that is what she will do. I will recommend Debbie to anyone who is serious about branding and promotional gifts.

Santie Korf


25 May 2019

We are super happy with our shirts! Would not recommend anyone else but Debbie. She is very friendly and her service is excellent and fast 🙂

Vicky Rossouw


18 May 2019

Her work is amazing the depths she takes to make sure your work is of the best quality and on time is unmatched. I been working with similar companies for years and I can honestly say she has become a friend, that's how friendly and efficient she is

Bernadine Leoni Harmse


11 April 2019

Debbie recently made some banners for us. The banner needed to comply with our head office requirements. I had no idea what to do with all the elements they sent so I forwarded to Debbie and a day later she had a banner designed for me!! Will definitely use her in the future.

Laura-kim le Roux


09 April 2019

Thank you Social Media & Design Corp for your great service, patience and for always being willing to assist Handicapped Scuba Association South Africa with our branded clothing and goodies !!

Melissa Leonard


15 March 2019

Debbie is the best person to get advise and work with, always willing to help and go the extra mile to bring samples and get the quote soonest to you. Beats any quote, always. HIGHLY RECOMMEND SM&DC. Thank you for all the effort, always*

Dabé Jordaan


15 March 2019

best service and product.. something that's been lacking with most in SA since so many private enterprises deliver poor shoddy work or services.. however Debbie is on the ball.. wish more firms could be like this. Very happy, no issues no calling constantly and email after email. Please I highly recommend them as I'm I fussy sticky person and the job was done well. definitely a Thumbs up!!!

Tracy Sillard


15 March 2019

Good service and professional

Bonani Chinhavi


05 March 2019

Debbie is so patient, provides a brilliant product and incredible service. Thank you!

Nancy Jameson


05 March 2019

Fast, friendly service along with great quality products!! Thanks Debbie!!

Surene Palvie


22 February 2019

I've used SMADC a few times now for a variety of jobs and I have to say that I have never been disappointed with the service. Debbie is on the ball, service is fast and efficient and are just gets it right! Thanks for being so professional 5*

Mandi Friedman


21 February 2019

Amazing service with great quality. All done in a short space of time at an affordable price. Thanx to SMADC

Valentine Hwenga


12 February 2019

I would totally recommend Social Media & Design Corp !!!!!! they are amazing!!

JJ En Aimee


29 November 2018

amazing service would use them for life

Cori-li Vermaak Labuschagne


28 October 2018

Debbie is phenomenal! She is efficient and professional! Love getting all my branded goodies by her, knowing it will all be okay! I highly recommend this company, its affordable and easy to do business. Thank you Debbie!

Taryn-lee Kearney


25 October 2018

SMADC's Debbie is a superstar! She makes work look like play! Always going the extra mile. THANKYOU!!

Julie Purkis


09 March 2018

Is there an option to pick 7 stars? Excellent service, beautiful designs, one stop shop. I look forward to work with you for a looooong time!

Anel Theron-Marx


02 March 2018

I wish Facebook had a 7 Star option for your dedication is unmatched. I have worked with you for over a year and have always walked away feeling like I had the best service humanly possible. Thank you for being such a super star and loving what you do! It truly shines through:) THANK YOU!

Marika Hanekom


26 January 2018

Roz Sussman


23 November 2017

Sophia Dhaver Abbas


24 October 2017

Liam Tillett


25 August 2017

Phyllis Tshivhase


08 June 2017

Love this. Got excellent service and quality form them. Very happy

Juandre van Niekerk


11 May 2017

Love your work and proffesionalism,you are highly recommended!!! Thank you

Trevor Tee Chuma


03 May 2017

Michael Que-Time Qhusheka


16 September 2016

Lourene Mostert


15 September 2016

best service and product.. something that's been lacking with most in SA since so many private enterprises deliver poor shoddy work or services.. however Debbie is on the ball.. wish more firms could be like this. Very happy, no issues no calling constantly and email after email. Please I highly recommend them as I'm I fussy sticky person and the job was done well. definitely a Thumbs up!!!

Tracy Sillard


15 March 2019

Good service and professional

Bonani Chinhavi


05 March 2019

Debbie is so patient, provides a brilliant product and incredible service. Thank you!

Nancy Jameson


05 March 2019

Fast, friendly service along with great quality products!! Thanks Debbie!!

Surene Palvie


22 February 2019