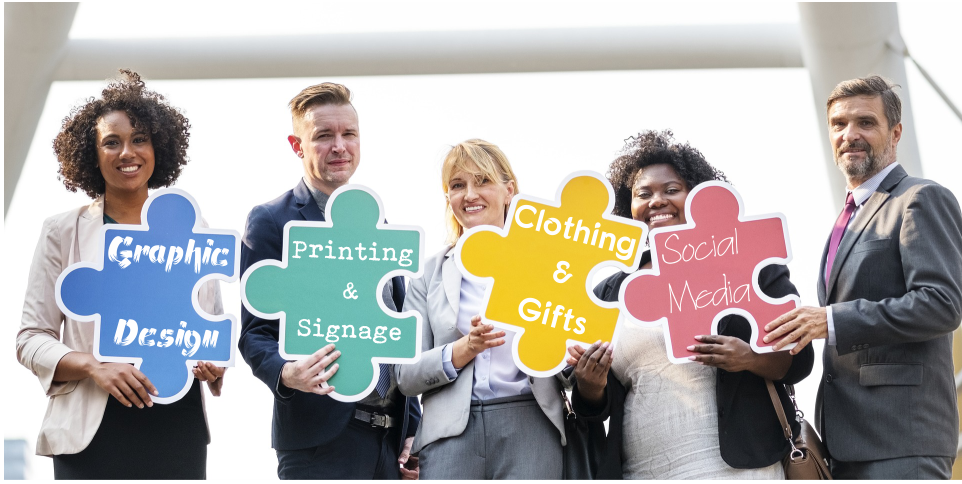 WHAT WE DO
First and foremost, everything we do is geared towards providing clients with a Total-Solution aimed at making business as convenient, simple, and cost-effective as possible. Social Media and Design Corp is your one-stop online solutions and branding shop.  We work closely with our clients in order to identify their specific brand requirements. As a result of being so hands-on, we are able to produce suitable and effective solutions to their promotional challenges.

We've helped many businesses across South Africa with their promotional gift, promotional clothing, corporate clothing, and corporate gift requirements. We have provided promotional items to the majority of industries. These including automotive, finance, retail, insurance, franchise, restaurants, and more… In addition, we source only the best products and we provide you with the best service and advice. We ensure that the client is happy at the end of the day.

We boast an array of services. This includes, but is not limited to, graphic design, printing, indoor and outdoor signage, clothing and gifts, and social media solutions. It's never too late to go and check out our gallery for some awesome ideas. Impossible only means you haven't found the solution yet.

A great brand is more than a label or a logo. It is an idea that inspires confidence and trust in consumers, as well as a distinct sense of style, sophistication, and craftsmanship. Through our many brand partners, we bring you an exciting range of high-quality, on-trend Corporate Gifts, Clothing, and Headwear that you can be proud to associate your brand with.
Our team works tirelessly to come up with clever new ideas to promote your business.  Why not sign up for our newsletter here and stay ahead of the competition with our innovative range of promotional materials.
---
Our Suppliers
We provide the highest quality products at the best price.
Click the logo below to view products offered by each supplier.
VIEW ALL OUR ONLINE CATALOGUES
Our extensive catalogue holds a world of possibilities, with apparel, workwear, chefwear, sport, headwear, gifts, bags and display. Let's help your brand tell great stories, click on the above link to see what we have on offer.